We believe everyone deserves to have a personally fulfilling social network, and the opportunity to be an active member and participant in their community.
We understand that creating and maintaining healthy & safe social networks can be difficult. As a result, we believe in the importance of assisting you in your efforts to improve their Quality of Life.
We believe each person deserves the opportunity to discover their true potential through meaningful employment.
Our experience shows that with the right supports in place ILE clients can and are successful in finding meaningful employment. In fact, at any given time, 85-90% of all ILE clients are actively working in their communities.
ILE Supports related to finding and maintaining meaningful employment are driven by the needs of the clients and are developed to address personalized skill acquisition. Such supports can include, but are not limited to:
Complete relevant vocational assessments

Identification of interests, skills, abilities, and values

Identify each client's Holland Code

Coach and monitor follow through in applying for jobs

Practice and preparation for interviewing

One-on-One onsite job coaching

Ongoing maintenance of employee and employer expectations
Clients who have not yet obtained employment may work with Transition Consultants in identifying volunteer opportunities in their community. Volunteering is not only a powerful work experience but allows clients a chance to give back to their community and build their social network.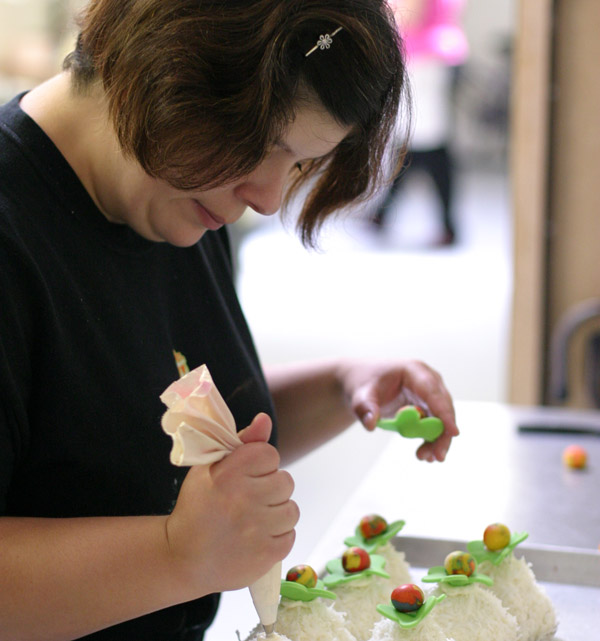 We believe that our clients, with assistance from their circle of support, should be empowered to choose where, how, and with whom they want to live.
Maintenance and generalization of previously acquired skills often requires ongoing coaching and accountability to help an individual fully realize their concept of independent living. True community integration and high-quality individualized supports are the key differentiators of ILE services.
Independent Living Skills are driven by the needs of the clients and are developed to address personalized skill acquisition. Such supports can include, but are not limited to:
Financial literacy and budgeting

Organizing and managing a schedule

Establishing routines of personal habits for healthy living

Grocery shopping and cooking

Maintaining a schedule of household tasks such as cleaning and laundry

Transportation planning and safe community navigation